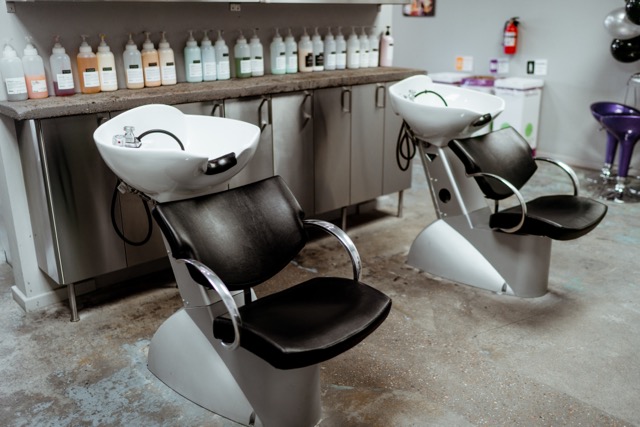 POLICIES
Forms of Payment
Forms of Payment accepted are cash, checks, and credit cards (VISA, MasterCard, Discover, AMEX, and Debit Cards). We do not accept personal checks for first time guests unless your stylist approves. All prices are subject to change at the discretion of stylist and/or salon management. All prices vary by stylist.
Cancellations and Reservations
Cancellation of reservations must be made 24 hrs prior to the scheduled time to avoid cancellation fees. For same day reservations, a 3 hour cancellation notice is required. Failure to follow the salon's cancellation policies will result in a $50 cancellation fee.
5 out 5 starts
If a guest is dissatisfied with their service we offer a complimentary modification if scheduled within 7 days of the original reservation.If a guest is dissatisfied with a product we will gladly exchange it within 14 days.
Lost and Found
The Cut and Colour Bar is not responsible for any damaged clothing, please dress accordingly.
Please be courteous
Please be courteous to other salon guests and stylists by not bringing children or animals to the salon. While we love kids and animals, the salon is not the proper environment for either one.
Children
Children under 12 are not permitted unless previously arranged with management. Our client satisfaction and comfort is our utmost concern.